Posted by WKF head office on November 8th, 2015
.

sanctioned by
World Kickboxing Federation  &  WKF Amateur division

Your team can compete in 10 forms/kata/poomse/kuen divisions
 Tatami sport Semi contact, Light contact and kick-light
Ring sport full contact, low kick, K-1 and Muay Thai

MMA in the cage and first time in WKF history SANDA on a traditional platform
Two fighters per country in weight/style are possible.
Each country must bring at least one international WKF referee for any 25 fighters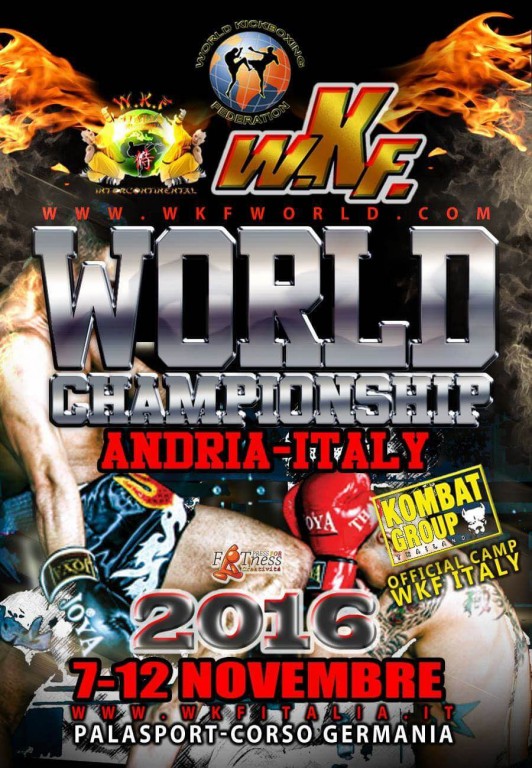 Many photos about Andria in the Gallery
For further information klick  here  !!!

 for kids -13,  juniors -18, adults 16-35, veterans 35 -40 and masters 40 +

Forms, Semi contact, Light contact
for adults 16-35 Years

Kick light, Full contact, Low kick, K-1, Thai Boxing, Sanda, MMA
NEW  NEW  NEW
Thaiboxing in Andria is in full Muay Thai rules.
Elbows and knees to the head are correct !!!
Posted in Uncategorized | Comments Off on World Championships in Andria 2016